Helpdesk Support
When looking for an IT company, feeling supported when things go awry is an extremely important factor. Regardless of what your company does, you must have technology that works smoothly and efficiently for your customers and your employees. When technology fails, productivity also begins to drop, and profits begin to fall as well.
So how can you overcome IT obstacles in your business?
VITEC Solutions has your answer. Our Helpdesk is here for you anytime you may need it. But what does that mean for you? Our IT Helpdesk is there to consult on any major issues, as well as take on any user questions. Whether it is via live chat, phone call, or email, you can be connected with our team of IT professionals whenever you need. You are offered any option that will resolve your issue due to the industry professionals at VITEC Solutions. We have locations in Buffalo, Syracuse, Albany, and New York, making us available to service any need, no matter where you are located!  
If your technology needs are big or small, simple or complex, we'll apply our expertise to create technology solutions that work, and keep working. Our IT helpdesk is there to assist you when things wrong, and we offer solutions to any problem that may occur.
Call VITEC now to set up your appointment! We look forward to working with you!

For Service, Sales or Help Desk Support Please Call: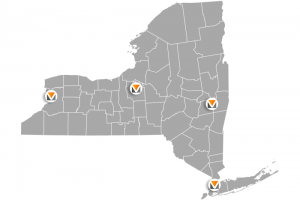 Customer Service:  800-333-1075     Sales: 716-204-9200
Helpdesk:  855-312-0818    Email:  info@vitecsolutions.com
Buffalo
611 Jamison Rd.
Suite 4104
Elma, NY  14059
(Corporate Headquarters) 
Syracuse
6075 Corporate Drive
Suite 2
East Syracuse, NY  13057
Albany
5 Computer Drive West
Suite 102
Albany, NY  12205
New York
75 Maiden Lane
Suite 501
New York, NY  10038