Protect Personal Health Information
Dealing with patient health information puts your company at risk for major fines and lawsuits if the information is not taken care of properly. This is all due to HIPAA, or the Health Insurance Portability and Accountability Act. This act sets the standard for protecting sensitive patient data. Any company that handles this type of sensitive health information must establish a secure way to hold this information, and make sure that all proper protocols are in place and followed. That being said, it can be difficult to navigate every rule and regulation this litigation has set up.
VITEC Solutions is well versed in HIPAA compliance.
Our locations in Buffalo, Albany, Syracuse and New York City all have trained professionals that are qualified to handle HIPAA constraints. Our professionals know the ins and outs of this legislation and how to make sure your company is in compliance. Out network security and IT skills are just an added bonus. VITEC Solutions offers every fail safe for this critical information, from disaster recovery, to off site backup. Any error can be fixed quickly, and all patient information will remain intact and exact.
Patient information is sensitive and should be handled with the utmost care and respect.
VITEC Solutions is the IT company that will handle all compliance qualifications, as well as security concerns when dealing with and sensitive materials. If you need assistance with HIPAA compliance, look to VITEC Solutions for your answers. Call us today so our experts can help.
For Service, Sales or Help Desk Support Please Call: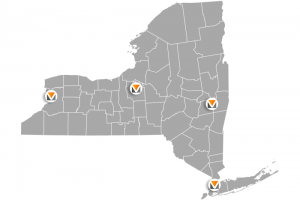 Customer Service:  800-333-1075     Sales: 716-204-9200
Helpdesk:  855-312-0818    Email:  info@vitecsolutions.com
Buffalo
611 Jamison Rd.
Suite 4104
Elma, NY  14059
(Corporate Headquarters) 
Syracuse
6075 Corporate Drive
Suite 2
East Syracuse, NY  13057
Albany
5 Computer Drive West
Suite 102
Albany, NY  12205
New York
75 Maiden Lane
Suite 501
New York, NY  10038