Turn to VITEC for IT Consulting
Today, more than ever, technology is evolving at an alarming rate. With all of the new tools, terms, and threats, it is hard as a business owner to know exactly what concerns you or your customers. That is where an IT consultant might be helpful to your business. IT consulting services are recommendations made by an industry professional, that align your technology needs with the actual progress of your business.
VITEC Solutions provides IT consulting services in Buffalo, Albany, Syracuse, and New York City.
VITEC has business professionals that are equipped with the tools and expertise to provide you with the best IT consulting in order to grow your business further. VITEC has many longstanding relationships with IT managers across the region who know they can count on us when the need for additional technical support arises. We are able to help you maintain and support a new network administration system, while giving you tips and tricks to help it run smoothly.
Our Helpdesk is available in case of an IT disaster.
When looking for an IT consultation, choose a team that cares about their clients. We are here to help grow your business and allow you to reach new goals. Most importantly, we'll approach your business with commitment, and the utmost respect for your bottom line. Call us today; we are here to help!
For Service, Sales or Help Desk Support Please Call: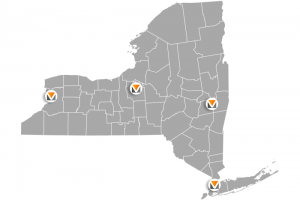 Customer Service:  800-333-1075     Sales: 716-204-9200
Helpdesk:  855-312-0818    Email:  info@vitecsolutions.com
Buffalo
611 Jamison Rd.
Suite 4104
Elma, NY  14059
(Corporate Headquarters) 
Syracuse
6075 Corporate Drive
Suite 2
East Syracuse, NY  13057
Albany
5 Computer Drive West
Suite 102
Albany, NY  12205
New York
75 Maiden Lane
Suite 501
New York, NY  10038